The BBC Countryfile calendar for 2021 is now available for purchase.
The price per calendar is £9.50, UK postage included. Postage outside the UK will cost £2.99 per calendar.
The closing date for calendar orders will be 31st of January 2021 so please place your order now to ensure you receive your copy!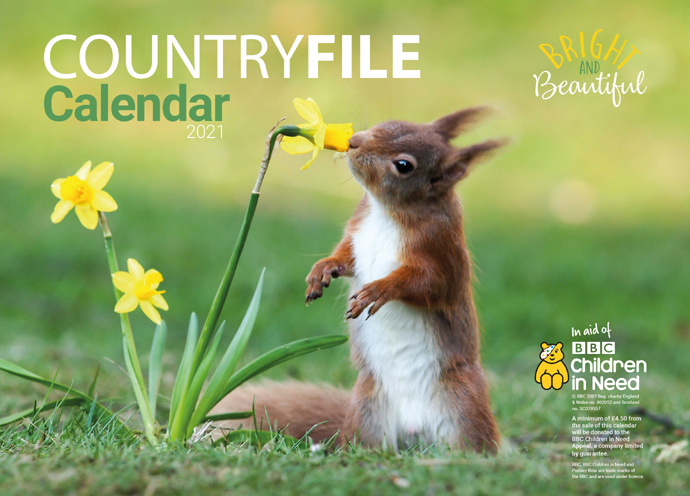 2020 is the 40th Anniversary of BBC Children in Need. To help celebrate, Countryfile have produced a wonderful, limited edition Tea Towel. It features 12 fabulous winning pictures from past Calendars and every purchase is guaranteed to donate a minimum of £3 to Children in Need. So be sure to order yours early, this is a limited edition of just 40,000.
AVAILABLE ONLINE ONLY for £11.50 each including UK delivery. Postage outside the UK will cost £2.99 per Tea Towel.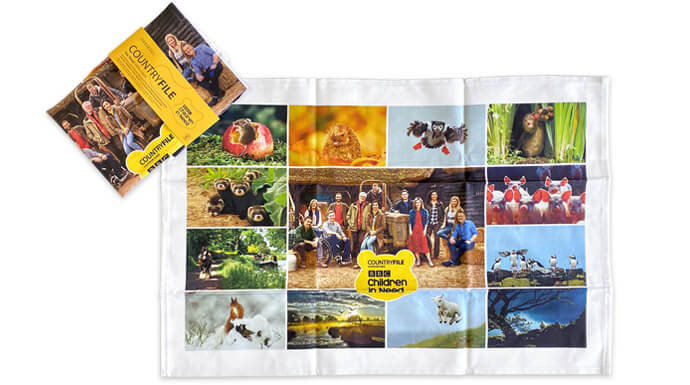 Sold on behalf of BBC Countryfile by Hallmark Consumer Services.
Last year the calendars sold raised more than £2.4 million for BBC Children in Need and a minimum of £4.50 from the sale of each calendar will be donated to the BBC Children in Need Appeal.
The theme for the 2021 calendar is 'Bright and Beautiful' and each month features one of the 12 finalists from the Countryfile Photographic Competition.
January
WILDERNESS WANDERER
Harry Feather
February
I WALK THE LINE
Tom Broxup
March
SCENT OF SPRING
Brian Stokoe
April
NUT-QUACKER
Lin Bingham
May
LADY IN RED
Iain Leadley
June
SUNSET GLOW
Rachel Baker
July
NECTAR INSPECTOR
Steve McHale
August
AMONG THE PURPLE HEATHER
Shane Stanbridge
September
AUTUMN RAYS
Richard Hooper
October
CALL OF THE WILD
Mervyn Chilton
November
BROCK AND STROLL
Liam Hale
December
WINTER WONDERLAND
Jan Brown